Hi GIL and everyone else!
I've been doing some of the game tutorial ("First Steps") and it seems like a fine framework. I have some questions before buying as it seems to have it's roots in the JRPG tradition more than western RPGs.
How well would it work in making a mouse (and possibly gamepad) controlled isometric RPG (either 2d or low poly 3D). Aside from classic PC RPGs, some modern indies are an influence. For example Eschalon and UnderRail.
So something similar to this (UnderRail trailer):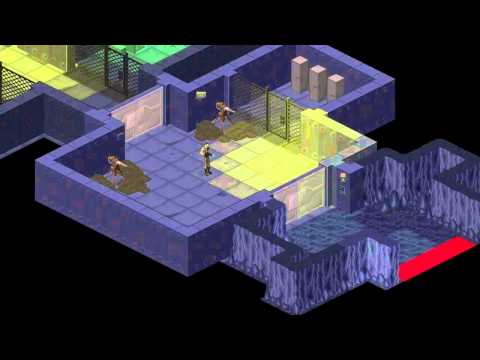 - One player character with
customizable stats
.
-
Hotbar
for skills
- Stealth with
backstabbing
needs to be a viable play style
- 4 different
Movement Types
:
Sneak
(Stealth, slow, does a stealth check, backstab always crits),
Rush
(Melee, fast, always detected, taking hits raises crit change),
Evade
(Ranger, crit change goes up when enemies miss),
Charge
(Mage, wait a turn to unleash a powerful attack).
-
Attack skills
, and
Utility skills
(smoke bomb for stealth char, hookshot for melee etc.).
-
Exploration Skills
like Lockpick, Lore etc.
-
Stat checks
that affect dialogue (Charisma to persuade, Strength to intimidate etc.)
I haven't done the combat tutorials yet but it would probably be
turn-based Grid Battle
with checks for stuff like Detection, Crits etc. based on stats.
I've also been doing this tutorial to learn more about Unity:
https://www.udemy.com/unityrpg/learn/v4/overview
It to gives good base for action-RPG combat but ORK seems like it would make things faster as so many RPG elements are already implemented.
I understand a game like this is a huge undertaking but I would be looking for collaborators. I've worked on two (a platformer and a metroidvania) games previously, mainly as the Producer/Designer.
Link to HIgh Concept Doc:
https://mega.nz/#!grY1zbgT!TZ5BW466Hvk1_cA_spLONI0pXVdGoerpQW0RBSTToCE
Link to DevelTeam site:
https://www.develteam.com/Game/Seven-Moon-Saga-A-Sword-and-Tech-RPG
Thanks!