Hey all,
I'm trying to find my way around ORK's API better by simulating events from the tutorials via script.
Does anyone know how I could call up dialogues like ORK events do?
For example, how would I simulate this "Show Dialogue" step from the Visting an Inn tutorial?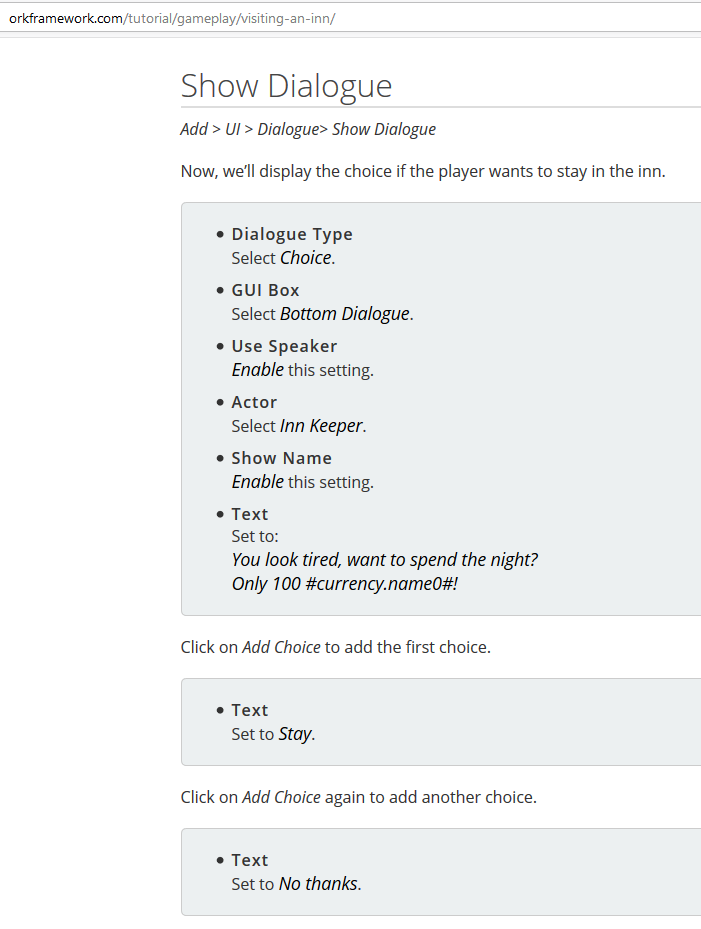 Thanks for any and all help.
Klep