Hello I'm was trying to set up a simple 2D network test scene with makinom in unity 2017 and had a few questions.
this is the schematic setup for the server and client.
Show Dialogue - 1. Host > Start Server (Default Port) > Start Client (Set Ready, Local Client) > SpawnPlayer (NetworkSpawn)
2. Join > Start Client (Default Connection) > Spawn Player (NetworkSpawn)
Is this correct?
heres the component setup for the player prefab
I'm using auto machine for movement and animation stuff right now
Right now I can only seem to get it to sync the movement on the game that started the server any movement from the clients game doesnt want to sync.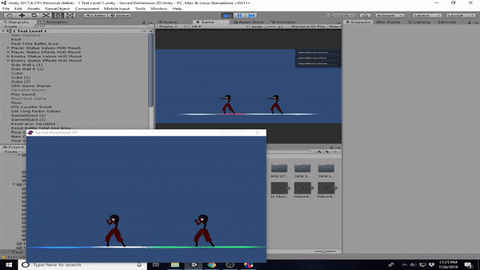 Any idea how i can get the basic movement to be synced?