=============
17th apr progress update vid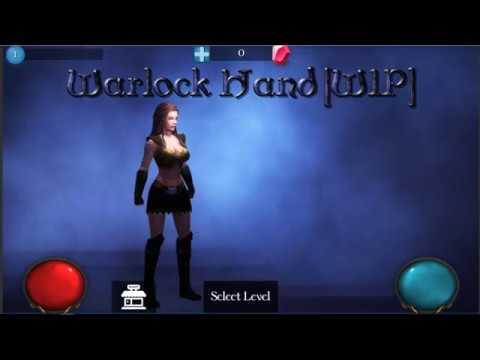 =============
Hello all!
I'd like to share with you something I've been working on recently. It's
very
early development, but I was thinking of using this thread to help me keep tabs on my progress. Any thoughts on what I'm doing are most welcome!
About me
First let me introduce myself. I'm Stuart, and I live in London. By day I'm an engineer working on robotics, mostly hardware stuff. About a year ago I figured it would be useful for me to learn a bit more about the software side of things, and so I decided that making games would be an interesting way of me doing that!
I initially set out by creating WebGL-based games, giving myself about a month for each. They were pretty terrible! But I think I learnt quite a lot from doing it, and I'm now a lot more confident in using Unity and also the scripting side. A few months ago I got a hankering to get my teeth into something more substantial, and so I came up with the idea for my current project. It doesn't have a name, but I'm calling it 'Warlock's Hand' for the time being because it's descriptive of some of the key game concepts.
About the game
Warlock's Hand is a fantasy RPG. You take on the role of a warlock who has just discovered their power. You roam the lands learning runic symbols for your spells. Spell casting is gesture-based; you have to draw the runic symbols to cast!
During your travels you come across magic-wielding monsters. You must defeat them with your warlock skills in turn-based combat, but success is not simply about who can summon the most powerful spell. All spells can be counter-acted by others, and so you must use your intellect to choose the wisest move.
The platform I'm provisionally targeting is iPad, as this seems like a good fit for a touchscreen interface. I'm using ORK for all the back-end RPG framework, however because I'm doing a lot of gesture control stuff all the front end is separate.
Influences
I would say a number of things have influenced the direction I have taken with this project. Here are some of the key ones:
- Pokemon. I loved this game as a kid! I loved the idea of travelling to different places to find unusual and rare Pokemon, and also how each Pokemon no matter how strong could be countered somehow.
- Black & White. Anyone remember this game? It wasn't the best, but one thing I still remember to this day was it's gesture-based spell casting mechanism. It made me feel like I actually had magic powers, not just pressing buttons on a computer
- Harry Potter. I'm not really into this tbh (I never read the books!), but I loved the visual portrayal of a duel between 2 wizards. They don't simply throw out their favourite fireball spell ad-nauseam, but there was more of a battle of intellect, with each opponent choosing their next move carefully to try and gain the upper hand.
- Low poly art. I saw some pictures from an artist called Timothy Reynolds of scenic vistas done in a low poly style. It looked gorgeous and I wanted to capture the feeling of walking around these places.
I hope that gave you a bit of a flavour of what I'm doing. I'll follow up with some screenshots :)