Hi, I have a stupid questions today, or at least it makes me feel stupid. I put together a new project yesterday and I haven't been able to load scenes in it. I have the main menu set up correctly (I think). It's set to load up my scene in the editor (I've tried multiple scenes), I have my start event, but when I hit new game, it chokes.
I looked at it in the inspector, and it calls up the scene changer, but then nothing happens. It's weird. Here are some screens: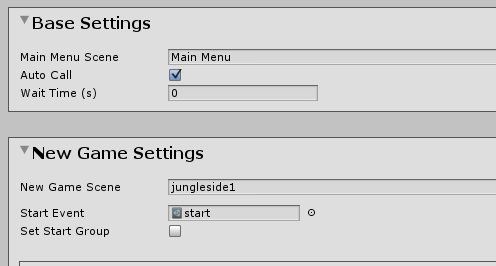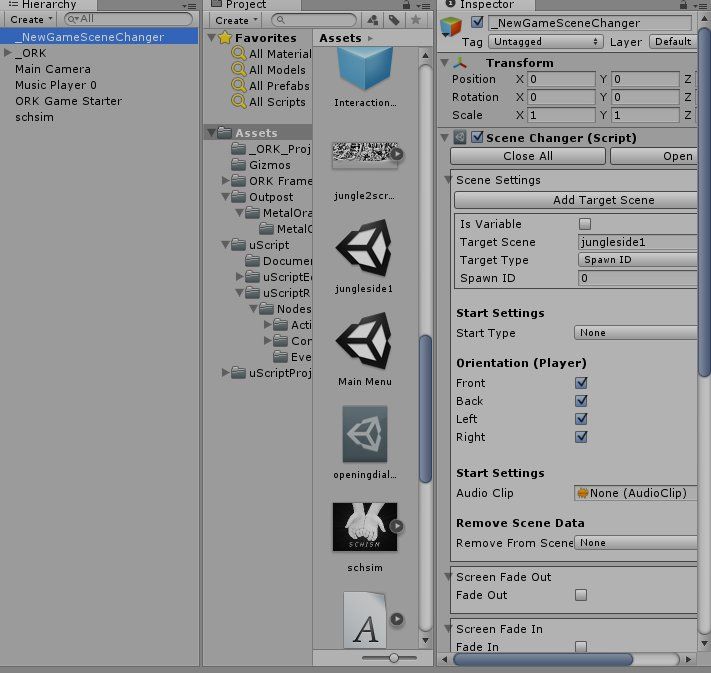 Sometimes it says "Ork Asset Not Found" too. I'm not sure how that would be, as I think I imported everything.
Any clues?
Thanks
Post edited by mattsnee on