I am learning how to use ORK3 using "3D RPG Playground".
I implemented Cinemachine by following the tutorial "Example: Cinemachine Camera Controller".
When I start a new game from "Start Game.scene" and move to "world.scene", I am having problems with the camera's "target" and "look at" being empty.
Is it possible to assign a player "head" to these two from the ORK GUI?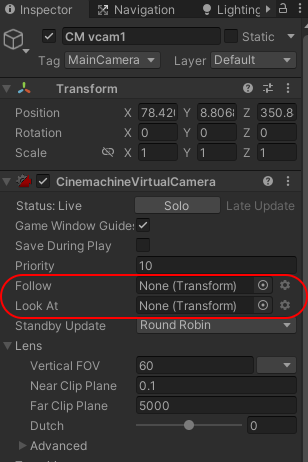 Post edited by shinanoishiguro2 on