I am trying to set up predefined Mecanim Animations from Explosive within ORK3. At discord I already got some general help. But I can't get the setup to work.
What I've tried:
1. Open Makinom
2. Go to Animations
3. Go to Default / Or add a new one
4. Scroll to Mecanim Settings
5. At "Load From Animator Controller" -> I set up the RPG-Character-Animation-Controller (Animator Controller)
6. Click: "Load Animations"
after this, Animator Controller will be set back to "None". No Animations are loaded.
Is this a bug or am I doing something wrong?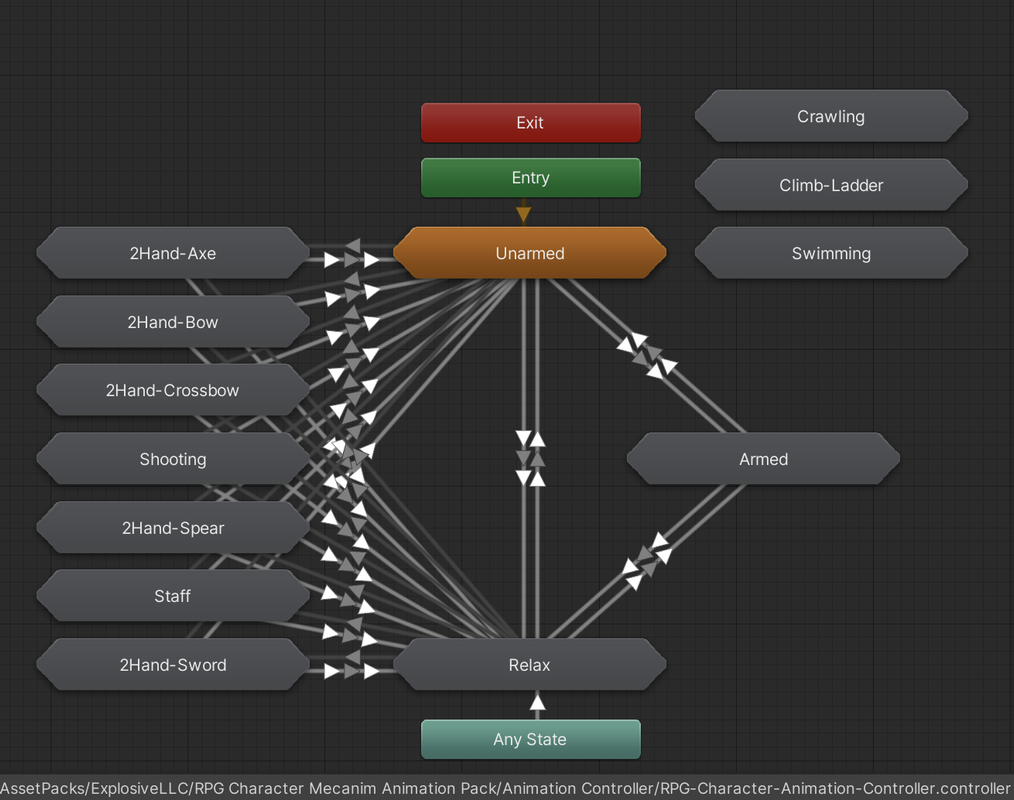 References:
-
https://forum.orkframework.com/discussion/5215/tutorial-ork-animations-using-mecanim-my-all-new-comprehensive-guide/p1
-
https://assetstore.unity.com/packages/3d/animations/rpg-character-mecanim-animation-pack-63772?aid=1011lkCqR
Post edited by thomas123 on