I'm currently setting up a project where I'm trying to use the grid system in combination with the 3D RPG project.
Most things seem to be working alright however as can be seen in the video that is attached there seems to be some sort of collision issue between the player and the grid itself which causes the characters to either jiggle while moving or float in the air.
I know that in one of the older tutorials you disable the collision on the player before they move but when I try to add that into movement schematic it causes the player model to simply stay behind even if it registers the character as moved on the grid.
I have also attached an image of my setup Grid Movement Schematic (I just borrowed the one that's being used for the 2D project and changed the character controller).
https://ibb.co/N1N2J7Z
Video: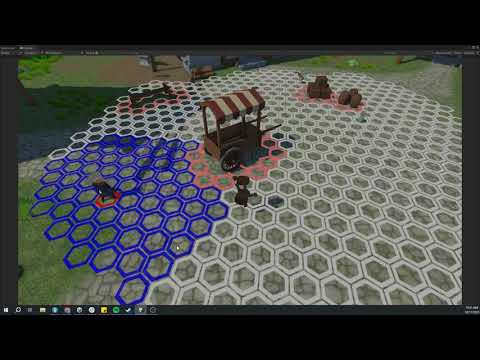 Any help would be much appreciated :)
Post edited by Sebastian on