Hi again,
I've got a few questions about the Turn Order, and then 2 things that appear to be bugs with regards to the UI as well.
My first question, is that sometimes the turn order HUD appears to be out of sync with "Add Selecting Combatant" checked. For example, it is currently the brown haired character's turn, and while everything seems to fit that correctly (battle menu, animations, damage, etc.) her portrait is actually at the end of the list: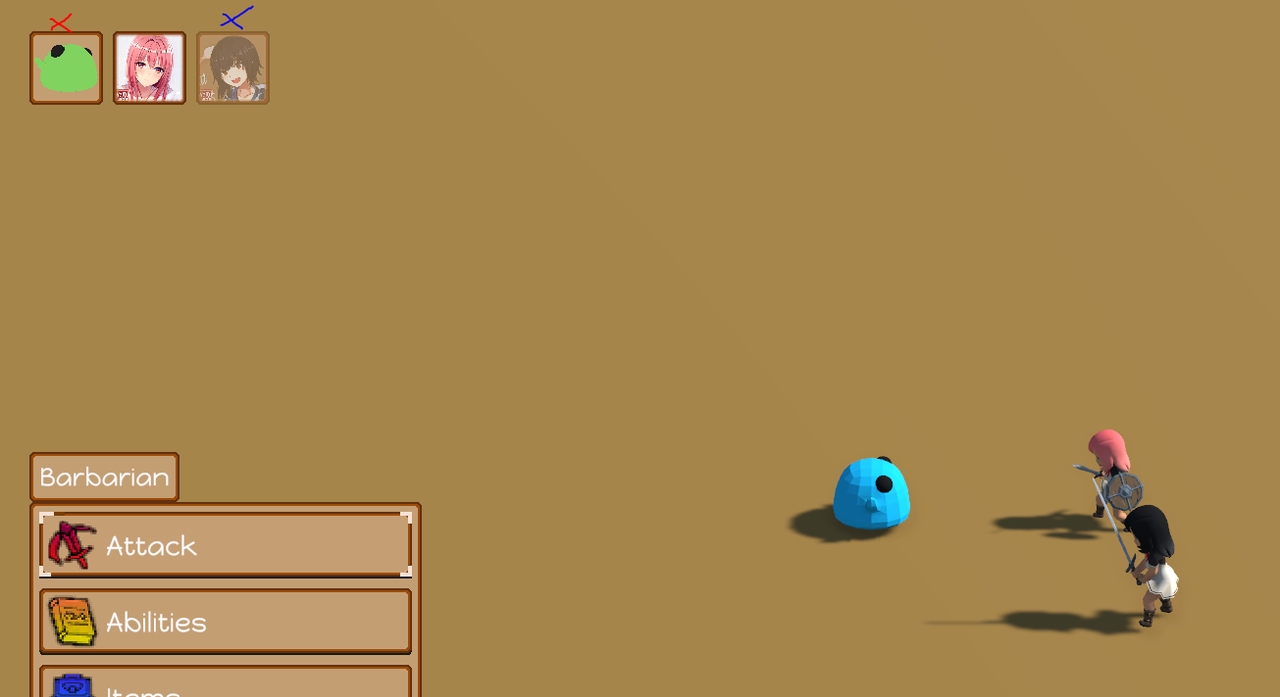 This doesn't seem to be consistent, only sometimes happening and I'm not exactly sure what might be responsible yet. Is there something you know of that I might be missed that could cause it to be shifted? It seems to only occur with fast enemies who get multiple turns in, so maybe it's something like the tick overlapping?
My second question, are we able to set how far into the future the turn order shows? From what it looks like, it just shows 1 turn per combatant, so in my case, up to 4 barring situations where a character gets multiple turns in quick succession from ticks, which causes them to immediately jump in (which also seems to be realted to the first question).
First possible bug, when going between the Group options, the entire box will flicker: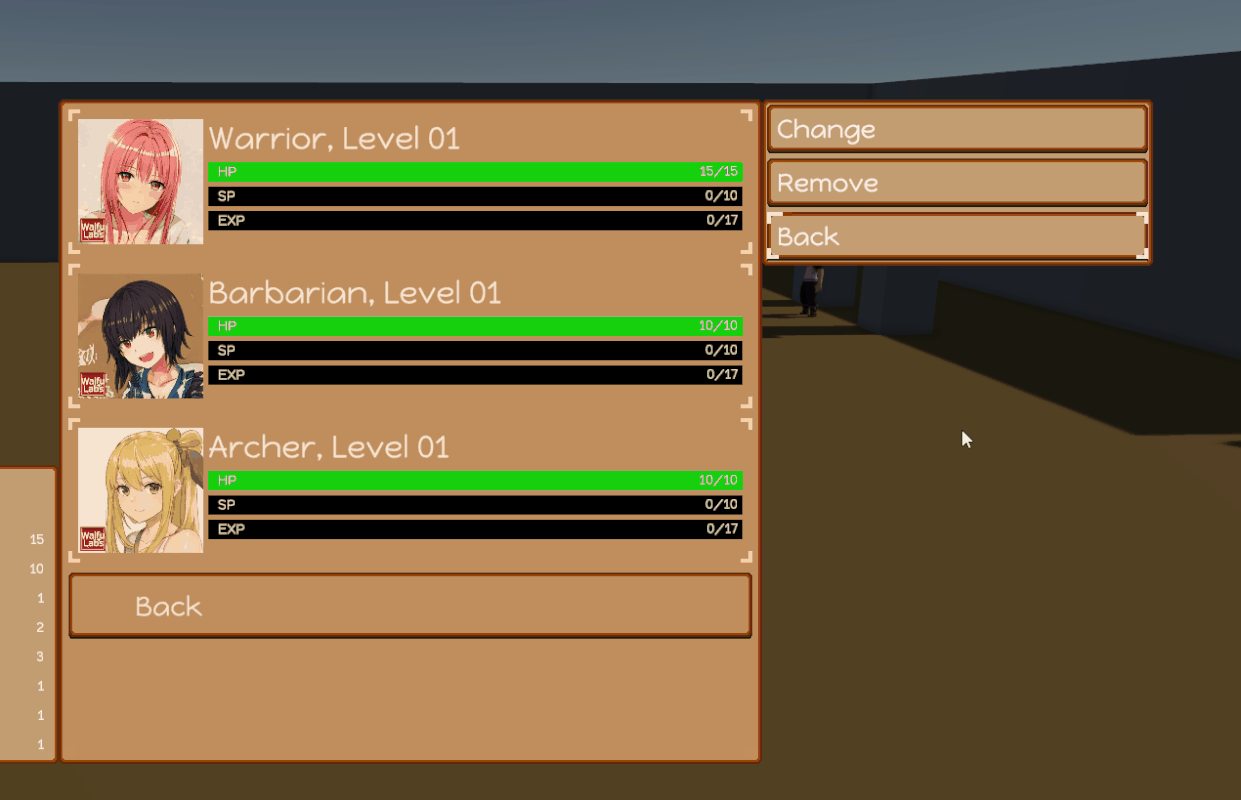 Second one, is that in the change member group, if you remove 2 members, the back button will be replaced with the Empty sprite instead: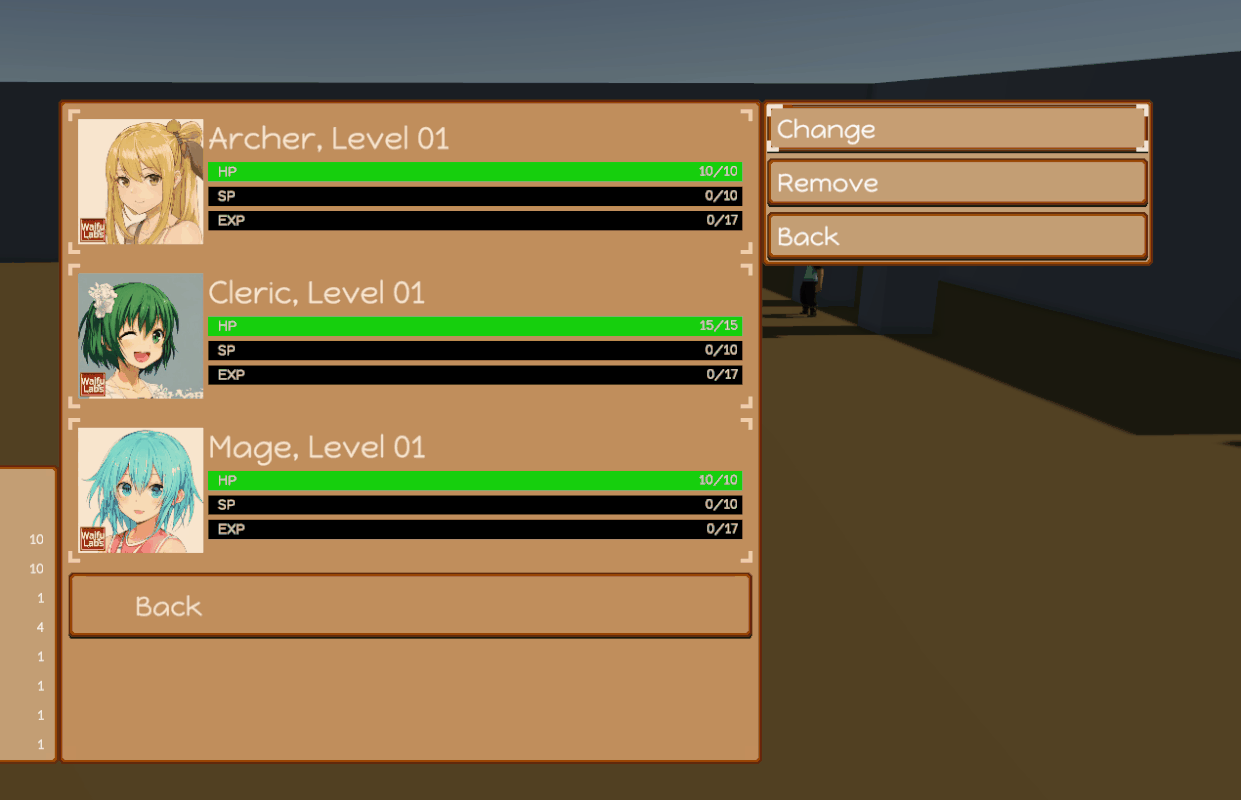 Thanks!
Post edited by Acissathar on