Hi GiL,
I've been experimenting with creating some custom nodes, and functionally they are so far working great. Using the source code nodes as an example has gotten me to pretty much get the results I'm after.
However, now that it's working, I'd like to clean it up visually a bit but that's currently where I'm running into an issue. Is there a way to expand the width of the node fields and details to show the entire text or is it hard capped?
For example, I'd like to expand the details a bit to account for the word "Keyboard" and the same with one of my fields: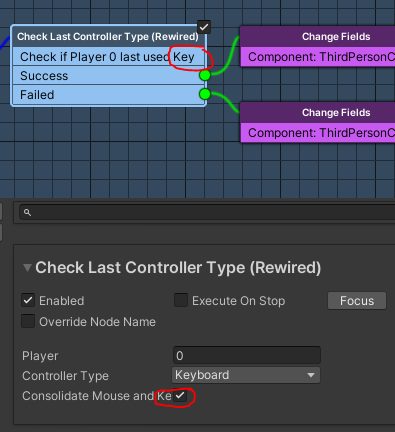 Thanks!